The Future Is now.
Capture more profit with direct to garment printing.
"We're going to get another Freejet as soon as we can. Our Freejet 330TX is half the size, half the cost, and twice as good as our other machine. And it is always ready to print." Frank Candelier, US Custom Apparels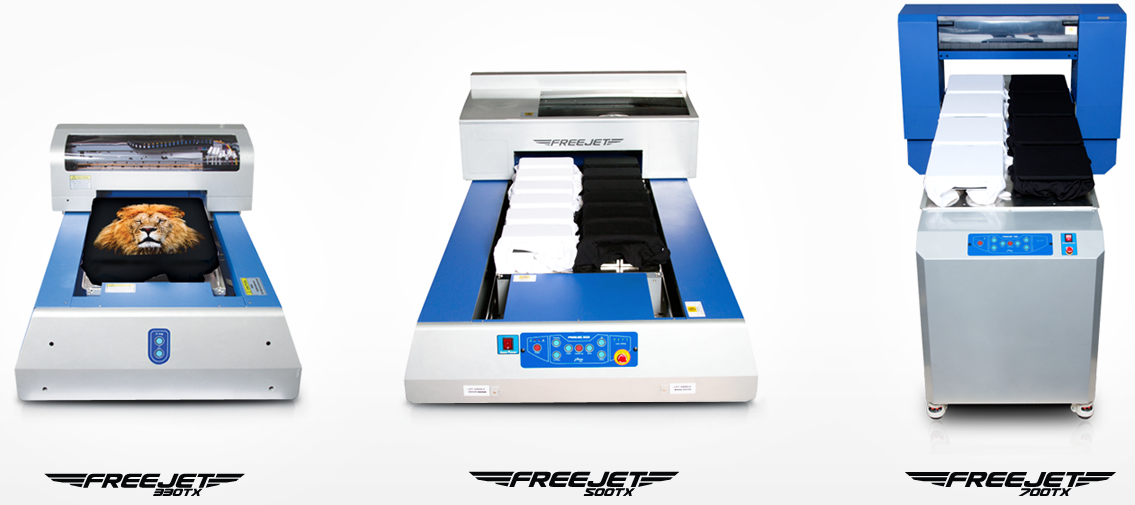 It's All in the Details.

The FreeJet series of direct to garment printers enables you to be "always ready" to make the best impressions for your customers. With our exclusive Wet Cap/No Clog print head docking system, your print head and cleaning system are always clean. And you are always ready to print!
When idle, your Freejet can stand for weeks without daily maintenance. No other DTG printer manufacturer offer that peace of mind.
Choose a Printer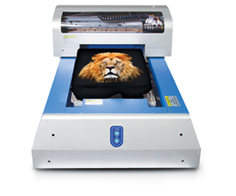 Freejet 330TX
Our high-production Direct to Garment masterpiece. Free-standing multi-platen garment printer.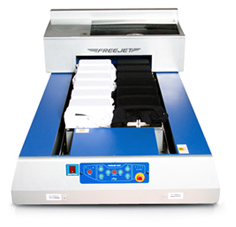 Freejet 500TX
Multiple platens for more efficient operation. 17" x 30" print area multi-platen tabletop printer.
View a demo of Freejet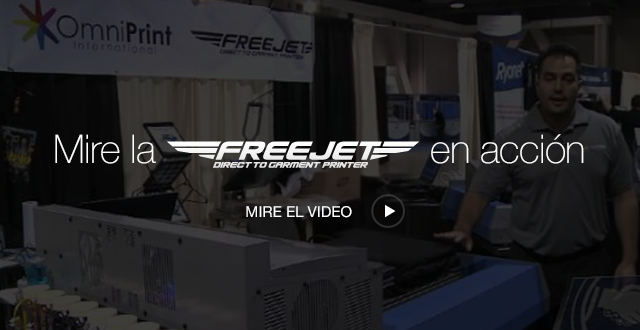 Easy to Use DirectRip™ Software
All FreeJet printers are powered by our proprietary DirectRip software system. You can print seamlessly on virtually any dark or light colored garments. When used with OmniPrint's DirectInk (powered by Dupont Artistri) the FreeJet can print rich graphics in millions of colors. If you can create the image, your Freejet can bring it to life.
DirectRip™ Gallery
Our user-friendly DirectRip software is built strictly for DTG printing, not converted from sign-making RIP software. DirectRip features:
Automatic ink cost calculator, so you can properly price your jobs
White base generation that moderates ink usage to save you money while keeping images bright and vivid
RIP-While-You-Print image processing during printing, which eliminates tedious processing time and dramatically reduces total production time